2010-11 Div 2
Position 8th (out of 24)


Andy Hessenthaler returned to Priestfield in the summer for his second stint as manager after Mark Stimson left the club. However his return didn't go too well to begin with as by the beginning of November the team were in the relegation zone and to make matters worse his old club Dover beat the Gills 2-0 at Priestfield in the FA Cup. Things had to improve and they did as they went on a 16 game unbeaten run to move into a play off postion. However they then lost 3 of their last 4 games to miss out on goal difference. Cody MacDonald who formed a profitable partnership with Adebayo Akinfenwa was the leading scorer with 25 goals.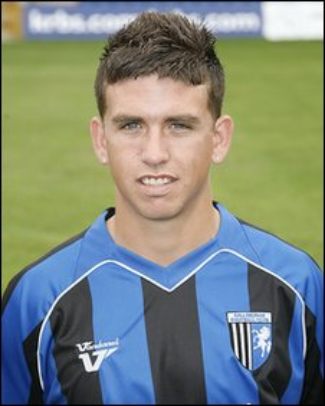 Cody McDonald




2011-12 Div 2
Position 8th (out of 24)


Despite losing the strike partnership of MacDonald and Akinfenwa from the previous season the Gills still managed to finish as the leading scorers in the division. Unfortunately though once again they failed to make the play offs - this time by just 2 points. Danny Kedwell and Chris Whelpale both scored 12 each closely followed by Jo Kuffor on 9. While scoring goals wasn't a problem letting them in at the other end was. Earlier in the season they won 6-1 at Hereford and 5-2 at Torquay while in a crazy 6 week period after Christmas they lost 3 games by the same 4-3 scoreline while beating Hereford 5-4. It wasn't enough to keep Andy Hessenthaler's job though and in the summer he was replaced by Martin Allen.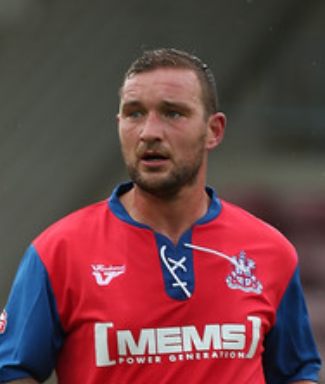 Danny Kedwell




2012-13 Div 2
Position 1st (out of 24)


Martin 'Mad Dog' Allen wasted no time in assembling a squad ready to challenge for promotion - In came Stuart Nelson, Adam Barrett, Myles Weston, Deon Burton and his son Charlie Allen and the team didn't hang about either as after 8 games they were top of the table with 22 points. And that was pretty much where they stayed for most of the season apart from a slight blip in Janaury. Promotion was won with 4 games to go and when they drew the penultimate game of the season at home to AFC Wimbledon the Gills were confirmed as 2nd Division Champions. It was only the second time in the club's long football league history that they had won a divisional title.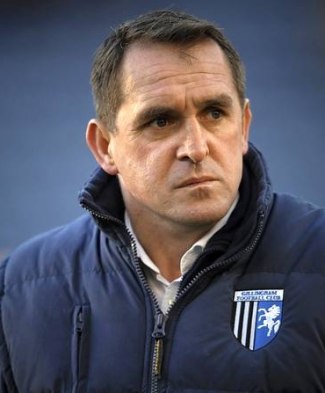 Martin Allen




2013-14 Div1
Position 17th (out of 24)


Adebayo Akinfenwa and Cody MacDonald were brought together again in the hope that they could re-kindle their understanding from 3 years ago. However it was the defence that really needed strengthening and only Crewe managed to concede more goals over the course of the season. It was 10 games before the first victory of season and it was that start that eventually cost Martin Allen his job - 5 months after leading the club to the 2nd division title he was replaced by the ex-Gillingham manager Peter Taylor. Results didn't improve by much though and they were beaten by non-league Brackley Town in the FA Cup 1st Round. They did just enough to avoid relegation however, finishing in 17th place.

Adebayo Akinfenwa




2014-15 Div1
Position 12th (out of 24)


Despite several promising signings during the summer the team struggled up until Christmas and a 3-1 home defeat to Bristol City spelt the end for manager Peter Taylor. Andy Hessenthaler, Mark Patterson, Darren Hare and Steve Lovell affectionally known as the 'Gang of Four' looked after team affairs for the next few weeks and there were definite signs of improvement. After nearly 2 months Justin Edinburgh was enticed away from Newport to become the new manager and they eventually finished in 12th place after being in the bottom 4 in January.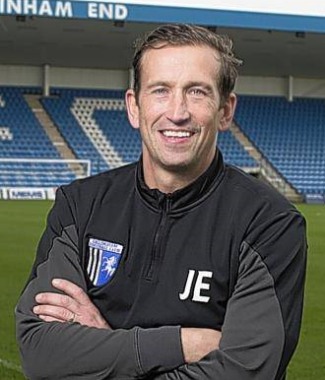 Justin Edinburgh




2015-16 Div1
Position 9th (out of 24)


Promotion favourites Sheffield Utd were the first opponents at Priestfield on the opening day of the season but it was the Gills who took the plaudits winning the game 4-0. With both Bradley Dack and John Egan in fine form the Gills kept up the tremendous start to the season and by the end of January were in 1st place. Unfortunately both players were injured within a week of each other and subsequently performances and results began to suffer. By the time they both returned the momentum had been lost and automatic promotion seemed unlikely. The play offs should have been a formality after the excellent start to the season but a disappointing 3 points from the last 8 games saw them end up 9th. Bradley Dack was voted the 1st Division Footballer of the Year at the end of the season.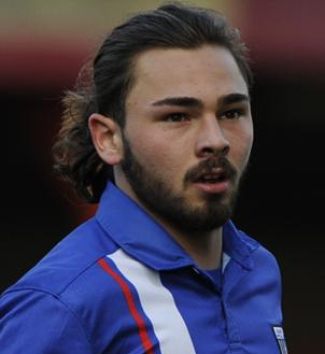 Bradley Dack




2016-17 Div1
Position 20th (out of 24)


After winning the first 3 games things went down hill fairly quickly and it soon became obvious that they were having trouble trying to reproduce the form from the start of the previous campaign. And after a particularly bad performance at home to Oxford in January Justin Edinburgh was sacked. His replacement was ex-Gill Adrian Pennock but he didn't find the task any easier and it wasnt until his 9th game in charge that they actually won a game. They did stay up but only just - had Port Vale won their last game instead of drawing then they would have been safe while the Gills would have been relegated. In the 3-2 home defeat of Scunthorpe in March Josh Wright became the 1st player to score a hat trick of penalties since Ken Barnes did the same for Man City in 1957.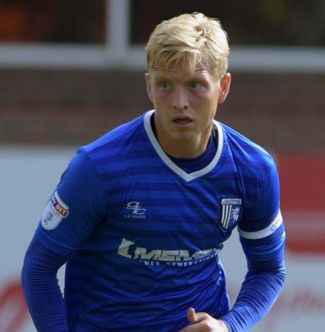 Josh Wright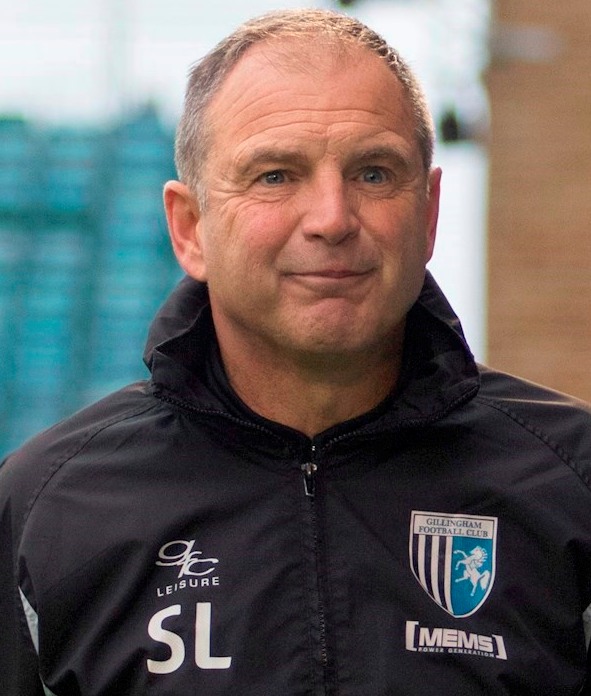 Steve Lovell