1980-81 Div 3
Position 15th (out of 24)


This was to be the worst season since winning promotion seven years earlier. From October onwards they were always flirting with relegation and it was only by winning the last home game of the season against Chester that they were finally safe. In the league the 5-1 home defeat by Exeter was the low point but in the FA Cup it was even worse. After beating Degenham in the first round they were then drawn at home to Maidstone and a crowd of over 9000 saw the 2 teams play out a 0-0 draw. After another goalless draw at London Road the teams came back to Priestfield just before Christmas for the 2nd replay and this time time Maidstone won the tie 2-0. Trevor Lee was signed from Colchester in January for a club record fee of £90,000 and he ended the season with 6 goals to his name. It didn't help manager Gerry Summers keep his job though as his contract wasn't renewed at the end of the season.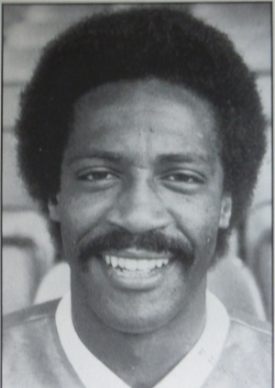 Trevor Lee




1981-82 Div 3
Position 6th (out of 24)


Former Charlton player Keith Peacock was unveiled as the new manager during the close season and he went back to his old club for his first 2 signings - Colin Powell and Dick Tydeman. Results to begin with were not too encouraging but in October the team won 6 games in a row and after a 1-0 home win against Swindon were joint leaders of the division. They also progressed to the 4th round of the FA Cup for the first time since 1970 but unfortunately lost to a last minute goal at home to West Brom. The FA Cup success came at a cost however, as league form suffered and they slipped out of of contention. A good finish to the season meant they did manage to finish in 6th position even though they were 9 points away from 2nd placed Carlisle. This was the first season that 3 points instead of 2 were awarded for a win.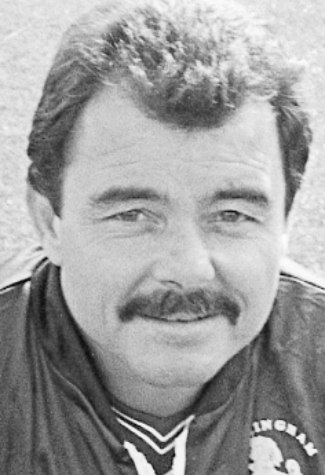 Keith Peacock




1982-83 Div 3
Position 13th (out of 24)


A decent start to the season saw the Gills reach the the third round of the League Cup for the first time since 1971-72. They lost a close game at home to Tottenham Hotspur 4-2 but as in the previous season league form suffered and despite being in 3rd place at the beginning of November they finally finished in mid-table. At the end of the season left back Mickey Adams who had come through the youth system was transfrred to first division Coventry City for a fee of £85,000.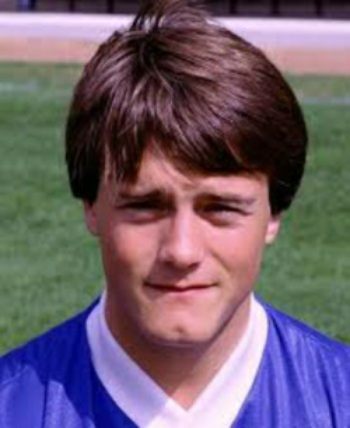 Micky Adams




1983-84 Div 3
Position 8th (out of 24)


An indifferent start to the season saw the Gills lose 4-0 away to Sheffield Utd on the opening day followed shortly after by a 4-0 defeat at Chelsea in the League Cup with Kerry Dixon scoring all 4. However the inspired signing of Northern Ireland International Terry Cochrane kick started the season and they then won 5 games in succession. Goals and entertaining football were the order of the day none more so than in the FA Cup 3rd round at home to Brentford. 3-1 down with 12 minutes to go the Gills came storming back to win 5-3 and set up a 4th round tie away to Everton. And they did themselves proud only losing to the eventual FA Cup winners after 2 replays. However league form once again took a back seat but they did finish eventually in 8th place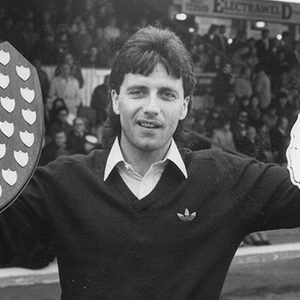 Terry Cochrane




1984-85 Div 3
Position 4th (out of 24)


After promising much in the previous 3 seasons this was the first time under Keith Peacock that the side made a serious promotion challenge. Once again the goals flowed although after Steve Bruce left for Norwich in the summer the defence managed to let their fair share in as well. Dave Shearer had followed Terry Cochrane down from Middlesbrough and his class was obvious from the start scoring on his full debut at Elland Rd against Leeds. Sadly fitness was a problem in his first season as he only made 19 starts. Other players weighed in with goals though - Dave Mehmet, Martin Robinson and Tony Cascarino all contributed as the Gills were the leading scorers in the division. They missed out right at the end though finishing 4 points behind 3rd placed Hull City.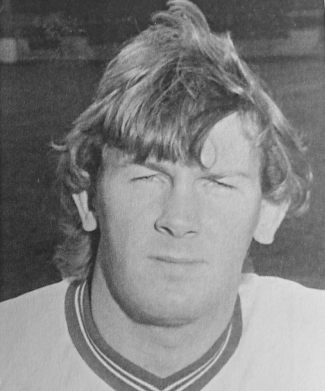 David Shearer




1985-86 Div 3
Position 5th (out of 24)


Once again the Gills mounted another serious promotion challenge and they actually scored more than the previous season but as before they missed out at the death this time finishing in 5th spot. There were some excellent results on the way as champions Reading were beaten on their home ground 2-1 but they fell short at the final hurdle losing at Derby and Walsall just after Easter. Charlton's record goalscorer Derek Hales, the son of former player Richard Hales was signed half way through the previous season but unfortunately his 8 goals this campaign weren't enough to see the team over the line.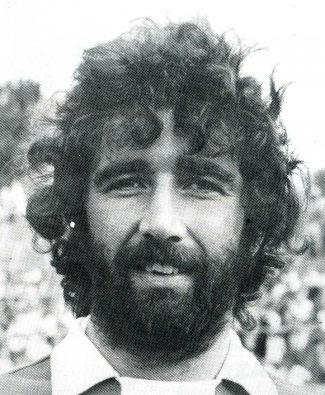 Derek Hales




1986-87 Div 3
Position 5th (out of 24)


After coming so close to promotion the previous 2 seasons manager Keith Peacock decided to ring the changes - out went Terry Cochrane, Derek Hales, Peter Shaw and Mel Sage (who was transferred to Derby) while in came Howard Pritchard, Trevor Quow, Colin Greenall, Paul Haylock and Graham Pearce. By early November those changes seemed to be making all the difference and after an excellent 2-0 win at Bournemouth they were sitting on top of the table. Form dipped after Christmas though and by mid-March they were beginning to lose touch with the leaders. However, 3 wins on the trot put them back on track and on the last day of the regular season they beat Bolton 1-0 to book their place in the newly created Play-Offs. In the semi-final Sunderland were beaten in 2 dramatic games but they eventually lost to Swindon in the Play Off Final replay at Crystal Palace and once again missed out on promotion for the 3rd season running.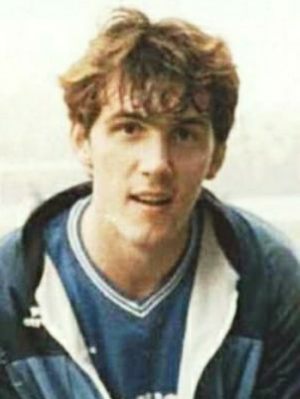 Tony Cascarino




1987-88 Div 3
Position 13th (out of 24)


As well as missing out on promotion the previous season, the club lost Tony Cascarino who was the leading goalscorer when he joined Millwall for a fee of £225,000. He wasn't missed initially though as at the end of August Southend were beaten 8-1 and a week later Chesterfield were thrashed 10-0. The goals dried up though and in October the club spent a record £102,500 to sign striker Mark Cooper from Spurs and £40,000 for the managers son Gavin Peacock from QPR. They both made their debut in the 3-0 win over Bristol Rovers but results were still indifferent and on the 28th December they went down 6-0 at Aldershot. The following day Keith Peacock was sacked after 6 and a half years at the club and his assistant Paul Taylor was appointed as the club's new manager. Fans were incensed and made their feelings felt at the following home games but all to no avail. The changes didn't that make much difference either as the team finished the season mid-table exactly where they were when Peacock was dismissed.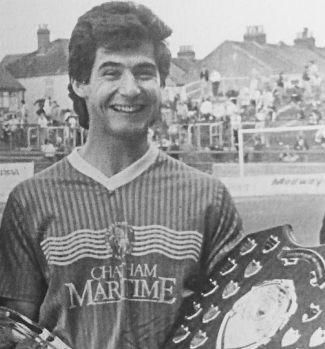 Gavin Peacock




1988-89 Div 3
Position 23rd (out of 24)


A season to forget as the team struggled from the very start. 12 defeats in a row meant that Paul Taylor was dismissed at the end of October and he was replaced by ex-Spurs manager Keith Burkinshaw. Despite a couple of wins early on he couldn't stop the rot either and after Christmas the team embarked on another winless run of 15 games culminating in a 6-1 thrashing at Wolves. It was all too much for Burkinshaw and he handed in his resignation at the beginning of April. Ex- Gill Damien Richardson who was the youth team trainer at the time was appointed as caretaker manager but it was all too late and relegation was confirmed on Easter Monday after a 4-1 defeat away to Blackpool.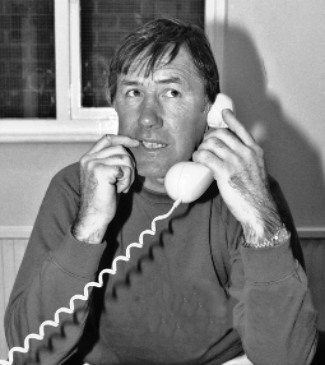 Keith Burkinshaw




1989-90 Div 4
Position 14th (out of 24)


Being back in the Fourth division after an absence of 15 years was given added spice by the fact that Maidstone Utd were now in the football league after winning the Football Conference the previous year. After a shaky first few games the team began to find their feet and in October they won 5 games in a row to move into the top 6. However, defeat in the FA Cup against non-league Welling Utd didn't do the confidence any good and by the time of the long awaited derby match with Maidstone on Boxing Day they weren't in the best of form and subsequently lost that match 2-1 at home in front of 10,500 fans. They were in an even worse run when they met again in Easter having lost 6 in a row but this time a first half goal from Peter 'Hagar' Heritage gave the Gills some revenge for the earlier defeat.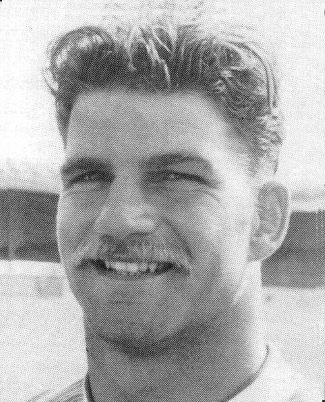 Peter Heritage