1970-71 Div 3
Position 24th (out of 24)


For the third season in a row the team found themselves battling against relegation. However unlike the last 2 seasons there was to be no happy ending as they finished rock bottom and after over 5 years in charge Manager Basil Hayward handed in his resignation. Goalkeeper John Simpson was ever present through the season and was rewarded for his 14 years service to the club with a testimonial game in May against Crystal Palace. Rodney Marsh played up front for Gillingham and the game attracted a crowd of over 9,00.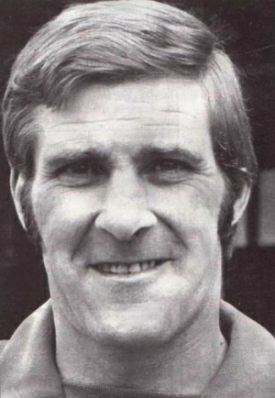 John Simpson




1971-72 Div 4
Position 13th (out of 24)


Back in the 4th Division after an absence of 7 years the club turned to Andy Nelson to try and get promotion at the first attempt. Among his early signings were goalkeeper Peter Shearing, Terry Parmenter and Alan Wilks. The signing of Wilks was something of a surprise as he had only recently been playing for QPR in the First Division although mainly as understudy to Rodney Marsh. The first half of the season saw the Gills make a strong challenge but after hammering Northampton 4-1 on Boxing Day they fell away dramatically failing to win any of their last 11 games and eventually ended up in mid-table. Brian Yeo had his best season in a Gills shirt as he finished as top scorer with 22 goals but it was Alan Wilks who impressed the fans the most winning the Gills Player of the Year award.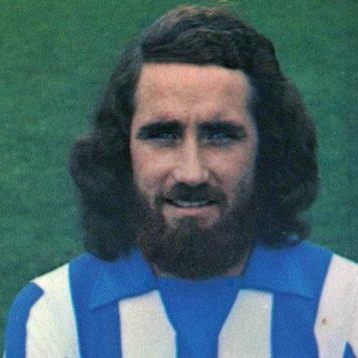 Alan Wilks




1972-73 Div 4
Position 9th (out of 24)


Supporters were beginning to vote with their feet after a slow start to the season and when Doncaster came to Priestfield one wet Friday night in September only 1,575 bothered to turn up - the lowest ever crowd for a league game at Priestfield. Things had to improve and they did - mainly due to a trio of signings in November. Joe Jaques, Keith Lindsey and Irish international Damien Richardson all made an immediate impression and after a 5 match winning run in January and February the team were on the fringe of the promotion race. They couldn't quite keep it up though and finally finished in 9th place but hopes were now high for the following season.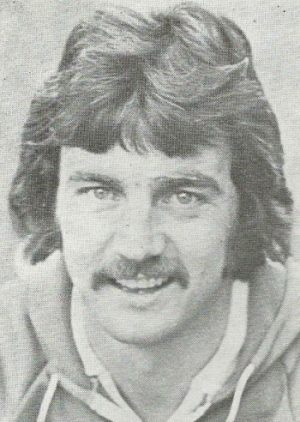 Damien Richardson




1973-74 Div 4
Position 2nd (out of 24)


It may have taken Andy Nelson a couple of years to assemble a team ready for a promotion challenge but it was certainly worth waiting for. The fans certainly thought so and attendances gradually improved until over 12,000 saw the home game with Peterborough. The signs were there early on as Swansea were beaten 3-0 at Vetch Field and then Scunthorpe were thrashed 7-2 at Priestfield 4 days later. Brian Yeo scored a hat trick in that game and was to end the season as the football league's leading scorer with 31 goals. Wilks and Richardson scored their fair share as well as the team set a new club record of 90 league goals in a season. It was a 3 way race for the title throughout the season between the Gils, Colchester and Peterborough and it eventually boiled down to a championship decider in the last game of the season at Peterborough's London Road. Gills lost a thrilling game 4-2 but they did finish runners-up and ensured a welcome return to the 3rd Division after a 3 year absence.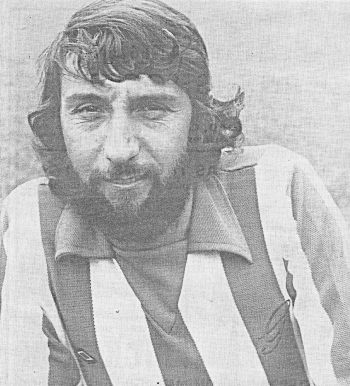 Brian Yeo




1974-75 Div 3
Position 10th (out of 24)


After Andy Nelson left the club to join Charlton at the end of the previous season the board decided that Len Ashurst was the man to replace him but he didn't have the best of starts and by October the team were struggling at the bottom of the table. That month however saw striker Peter Feeley arrive on load from Fulham and he made quite an impression scoring 10 goals in his first 8 appearances. The rest of the season saw the Gills sitting comfortably in mid table while probably the best game of the campaign saw leaders Crystal Palace with Peter Taylor and Terry Venables in their side beaten 3-1 at Priestfield in front of a crowd of nearly 15,000.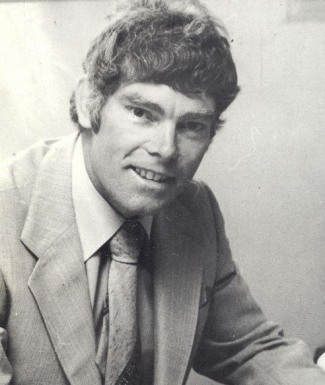 Len Ashurst




1975-76 Div 3
Position 15th (out of 24)


After beating Port Vale in early October the Gills were sitting in 5th place but after the shock departure of Len Ashurst to Sheffield Wednesday they then went 10 games without a win. New manager Gerry Summers first signing was striker Danny Westwood and it was goals that helped the team finally finish the season in 15th place.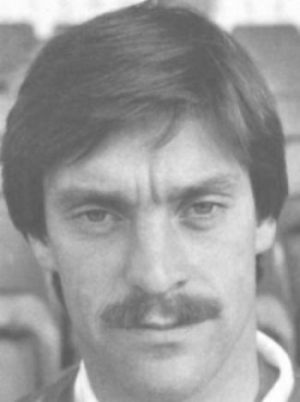 Danny Westwood




1976-77 Div 3
Position 12th (out of 24)


Gerry Summers spent most of this campaign rebuilding the squad - Terry Nichol, Buster Crabbe and Ken Price all joined during the season while midfielder Dick Tydeman was transferred to Charlton for a fee of £65,000. Born in Chatham Dick had made nearly 300 league appearances for the club. His place was taken by the promising Billy Hughes who had made his league debut for the side the previous season aged just 15. Results subsequently suffered though and in November and December they lost 7 games in a row. However by the end of the season there were definite signs of an improvement and they finished up comfortably in mid-table.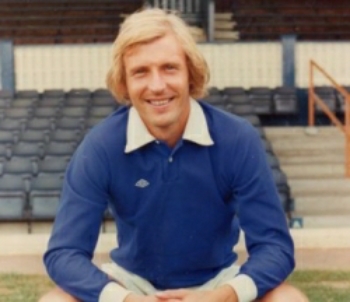 Dick Tydeman




1977-78 Div 3
Position 7th (out of 24)


After being dumped out the League Cup by league newcomers Wimbledon and losing at home to Colchester on the opening day of the season prospects didn't look too bright. But by the beginning of October and by playing some excellent football the team were proudly sitting on top of Division 3. And they stayed in the top 4 for the next 5 months as they went 16 games without defeat including an exciting 3-3 draw away to eventual champions Wrexham. However it all began to go wrong at the start of March when they lost 3 games in a row - they did bounce back to beat promotion rivals Preston in front of nearly 10,000 fans at Priestfield but ran out of steam towards the end of season eventually finishing in 7th place. Ken Price was the leading scorer with 19 goals with Danny Westwood just behind on 17.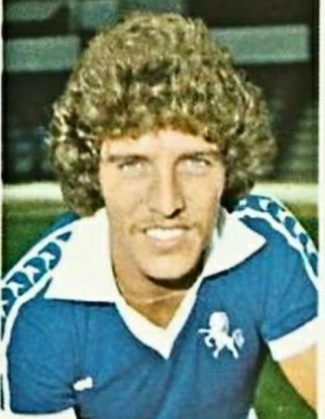 Ken Price




1978-79 Div 3
Position 4th (out of 24)


This was to be the clubs best season since joining the Football League in 1920. Despite not having the best of starts (they didn't win any of their first 6 games) they gradually moved up the table until by Christmas they were serious contenders along with Watford, Swansea, Shrewsbury and Swindon. Swansea with many ex-Liverpool players in their side were beaten 2-0 at Priestfield in November before a crowd of over 11,000 and by April nearly 15,000 turned up to see promotion rivals Shrewsbury beaten 2-0 and the Gills were now favourites to go up with just 4 games left. There had been controversy in the home game with Swindon as Danny Westwood was sent off in a 2-2 draw and the bad feeling carried over to the return game when Terry Nichol was also sent off. A fracas in the tunnel after the game made headlines but it was the 3-1 defeat that hurt most as they now needed a win Colchester on the Bank Holiday Monday. Sadly they let a 2 goal lead slip and had to settle for a 2-2 draw missing out on promotion by 1 point. Mark Weatherly who played in every game that season was voted the supporters player of the year.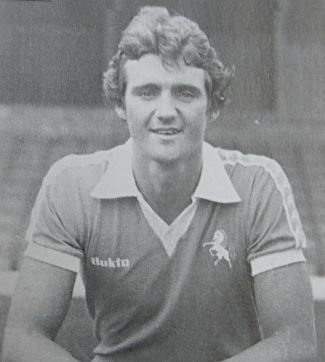 Mark Weatherly




1979-80 Div 3
Position 16th (out of 24)


At the start of the season there were high hopes that the Gills would carry on from where they left off last May. 2nd Division Luton were brushed aside in the 1st Round of the League Cup and then 1st Division leaders Norwich were given a fright in the next round at Carrow Road before they eventually won 4-2 after being 2-1 down at half time. A young Steve Bruce scored both Gills goals in that match and went on to make a huge impression in his first season in league football. Unfortunately that was about the only bright spot as from October onwards the team struggled and at one point there was a very real threat of relegation. However a win at Chester in the next to last game of the season meant they finished in 16th place.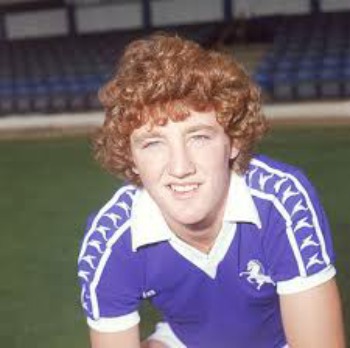 Steve Bruce