1930-31 Div 3 South
Position 16th (out of 22)


This was a much better season than the previous 2. Harry Loasby started the campaign in tremendous form and by Christmas had already scored 19 goals. However an injury and loss of form meant he only scored 4 more after that and the team ended the season in 16th place.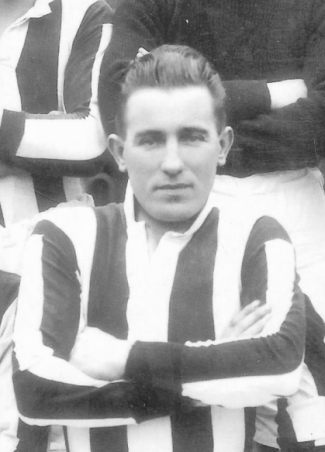 Harry Loasby




1931-32 Div 3 South
Position 21st (out of 22)


New blue shirts replaced the old black and white stripes but it didnít bring the team bring much luck. 7 successive defeats in September and October meant manager Dick Hendrie had to go and in January he was replaced by former Gills player Fred Maven. It was too late to stop the rot though and the team ended the season next to bottom which meant they had to apply for re-election for the 4th time. Kent and England wicketkeeper Les Ames made 5 appearances during the season scoring 1 goal.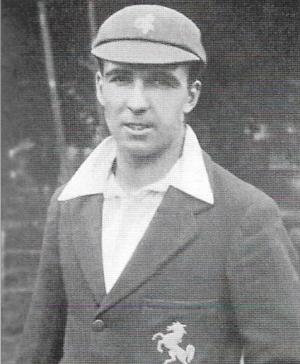 Les Ames




1932-33 Div 3 South
Position 7th (out of 22)


This was the clubs best season since joining the football league 12 years ago. They finished the season in 7th place scoring 72 goals in the process - their highest total so far. 25 of those goals came from George Nichol who equalled the record set by Jonah Wilcox 5 years earlier. A record league attendance of 12880 was also set for the visit of the eventual champions Brentford in October. This season also saw Jock Robertson play his last game for the club. His total of 358 league appearances stood as a club record for over 30 years.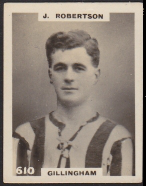 Jock Robertson




1933-34 Div 3 South
Position 17th (out of 22)


Confidence was high after the good form shown during the previous season. However it didnít last too long as they were beaten 7-1 in the first game away to Coventry. They also lost to the same side 7-3 at home in December so it was no surprise that the defence was the weak link. They conceded 96 goals during the season - the most since joining the league. The attack on the other hand accounted for 75 goals which was the best total yet with former Manchester Utd striker George Nicol scoring 13 goals in 28 appearances.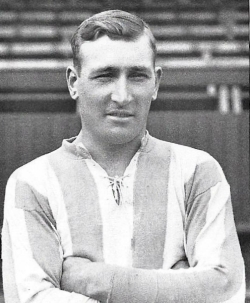 George Nicol




1934-35 Div 3 South
Position 20th (out of 22)


The first game of the season saw Torquay Utd beaten 3-1 at Priestfield with Sim Raleigh scoring a hat-trick. 3 months later tragedy struck in the home game with Brighton - After a clash of heads Raleigh was taken to St Barts hospital and sadly died later that evening. It naturally affected the players and they lost 5 games in a row over the Christmas and New Year period. They did manage to pull it back though and only 1 defeat in the last 10 games meant they just avoided having to apply for re-election yet again.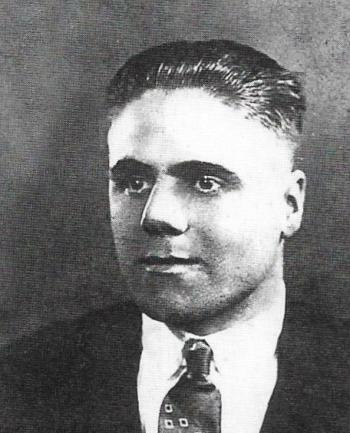 Simeon Raleigh




1935-36 Div 3 South
Position 16th (out of 22)


This was an improvement on the previous season but the side still finished in the lower half of the table. They did manage 5 away wins for the first time though and locally born George Tadman was the leading marksman with 18 goals to his name.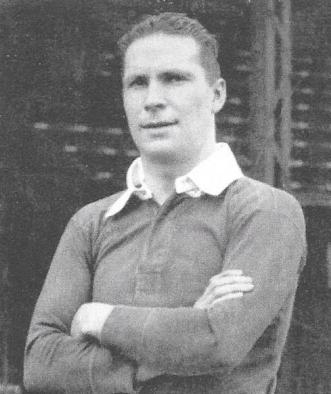 George Tadman




1936-37 Div 3 South
Position 11th (out of 22)


After beating Southend on the 9th January the Gills were sitting in 4th place just 2 points behind the leaders with a game in hand. Sadly the second half of the season didnít match the first and they ended up in mid-table. A good season none the less but after a Ďdifference of opinioní manager Fred Maven tendered his resignation in May 1937. Jimmy Watson was the leading goalscorer with 19 goals.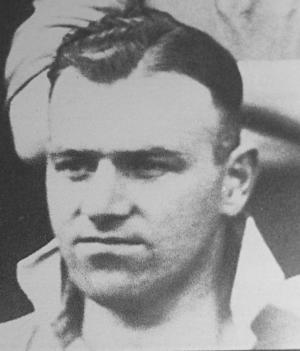 Jimmy Watson




1937-38 Div 3 South
Position 22nd (out of 22)


Club trainer Allan Ure took over as manager after Fred Maven resigned during the summer but it was soon clear that this season was going to be a struggle. Bottom by Christmas they never managed to pull clear and only 1 win in the last 9 games meant they had to apply for re-election for the 5th time since joining the football league in 1920. Hopes were high that they would be safe but at the league AGM both Ipswich and Walsall polled more votes and that meant Gillingham were no longer a football league club.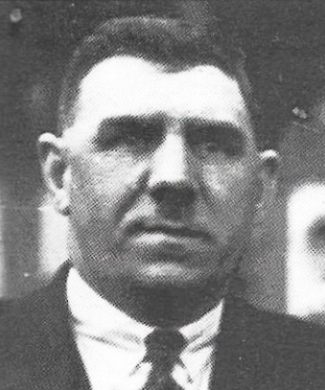 Allan Ure




1938-39 Southern Lge Div 1
Position 3rd (out of 23)


After deciding to carry on the club found themselves back in the Southern League after an absence of 18 years. New manager Bill Harvey replaced Allan Ure in the close season and under his leadership they only just missed out on the league Championship. They also scored over 100 goals in a season for the first time ever mainly through Harry Rowley (38) and Tug Wilson (25). Rowley had been the leading goalscorer for Manchester United in 1929-30 season. Despite the results attendances dropped from nearly 6000 to 2800.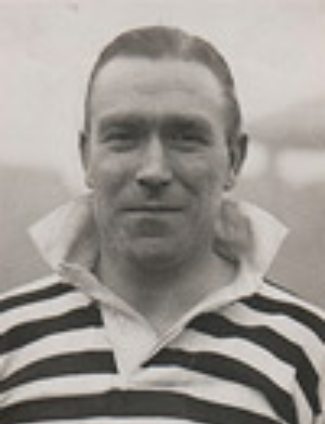 Harry Rowley




1939-40 Kent Reg Lge East
Position 2nd (out of 11)


Archie Clark who played alongside Dixie Dean at Everton was appointed Player-Manager at the start of the season. However after just 3 games the Southern League competition for 1939-40 was cancelled due to the outbreak of the Second World War on the 3rd September and any football at Priestfield was temporarily suspended. After a couple of months though the club did join the new regional Kent League along with local rivals Shorts Sports from Cuxton who were captained by ex-Gill Bill Armstrong but this competition was also abandoned in May 1940 once the situation in France had worsened and Priestfield was to be closed for the next 4 years.

Bill Armstrong