2000-01 Div 1
Position 13th (out of 24)


After Peter Taylor had left for Leicester City in the summer, Andy Hessenthaler was unveiled as the Gills new player manager. His first signings were Chris Hope, Paul Shaw and Marlon King, and they all played their part in a decent first season in the 2nd tier finishing in 13th place. While the threat of relegation was never far away they always managed to pull out the results when required. Scoring goals wasn't a problem either, as they put 4 past Wimbledon, Sheff Utd, Norwich and Crystal Palace. Marlon King ended up as the leading scorer with 15 goals.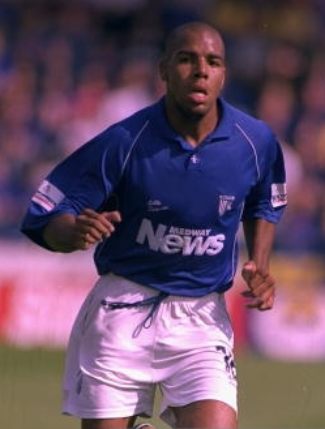 Marlon King




2001-02 Div 1
Position 12th (out of 24)


An excellent start to the season saw Preston beaten 5-0 at Priestfield on opening day. And although the Gills never reached those heights again it turned out to be a comfortable second season in the second tier as they finally ended up in mid-table with no real releagtion worries. In the FA Cup wins over Wolves and Bristol Rovers earned the club a lucrative away tie at Arsenal in the 5th Round and 2 great strikes from Marlon King and Ty Gooden levelled the score at 2-2 with 20 minutes to go. However substitutes Thierry Henry and Robert Pires made all the difference as Arsenal finally went through 5-2. Iffy Onuora scored the goal of the season when he fired home from 40 yards in the 2-1 away win at Coventry.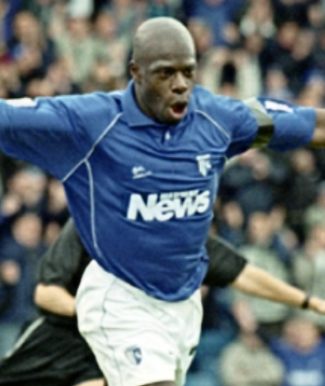 Iffy Onuora




2002-03 Div 1
Position 11th (out of 24)


This was to be the clubs best season in it's 109 year history. Tommy Johnson and Rod Wallace were signed during the summer and both players looked a class above. Unfortunately the pair were extremely injury prone and in 2 seasons only ever started 3 games together. Luckily Paul Shaw had his best season in front of goal and finished as leading scorer. An excellent January saw Leicester beaten 3-2 and Premier side Leeds held to a 1-1 draw in the FA Cup and by March there was even talk of the play offs as the side were sitting in 9th place but a 4-1 defeat at home to Nottingham Forest soon put paid to any such thoughts. However a 2-1 defeat of Crystal Palace in the last game of the season saw the team finally finish in 11th place - its highest ever finish.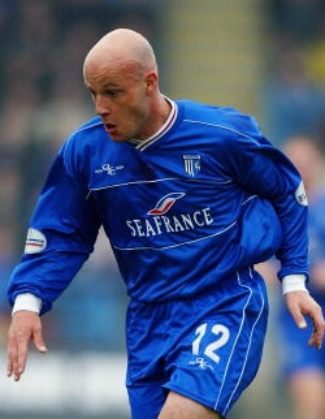 Paul Shaw




2003-04 Div 1
Position 21st (out of 24)


A mixed start to the season saw some contrasting results. After losing 3-0 at home to Burnley Milwall were beaten 4-3, a 5-0 defeat at Cardfiff was then followed by a 2-0 win over West Ham and a 4-3 win at Ipswich was followed by 2-1 home defeat to Wimbledon. It meant that by Christmas the team were sitting comfortably in mid table and in the New Year Premier League Charlton were beaten 3-2 in the third round of the FA Cup. Sadly it was pretty much downhill after that. Patrick Agyemang was signed from Wimbledon and future England International Matt Jarvis made his league debut but all to no avail as the season quickly became a relegation struggle. However a point from the last game of the season at Stoke was just enough to finish above Walsall on goal difference.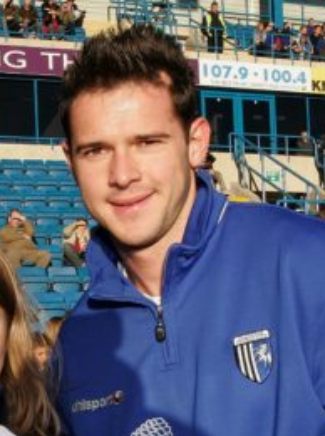 Matt Jarvis




2004-05 Championship
Position 22nd (out of 24)


Iwan Roberts and Darren Byfield were signed in the summer to help bolster the attack and after they both scored in the home wins over Leeds and Preston it looked promising. However any hopes of a decent season were soon dashed as they lost 7 games in a row. Wolves were then beaten 1-0 with Matt Jarvis scoring his first league goal but after a 4-1 away defeat to Crewe Andy Hessenthaler resigned as manager after 4 and a half years in charge. Ex-Burnley boss Stan Ternant took over for the rest of the season and results slowly began to improve. In the last 12 games they only lost once but unfortunately 7 of those games were drawn. And it was the 2-2 draw at Nottingham Forest in the last game of the season that saw the Gills finally relegated on goal difference.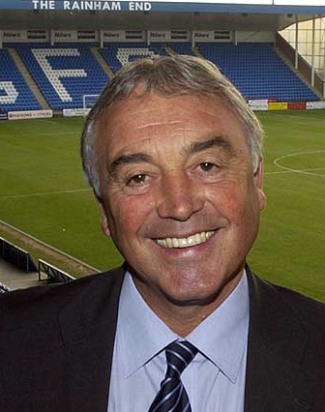 Stan Ternent




2005-06 Div 1
Position 14th (out of 24)


Neale Cooper was the manager entrusted with taking the Gills back to the championship but the Scotsman only lasted until November. After a humiliating cup defeat at the hands of non-league Burscough Town he tendered his resignation and was replaced by his assistant Ronnie Jepson. Results improved slightly after that but a bad run in February culminated in a 6-0 defeat at Bristol City. They did manage to finish the season on a high though winning 6 games in a row largely inspired by on-loan Tommy Black.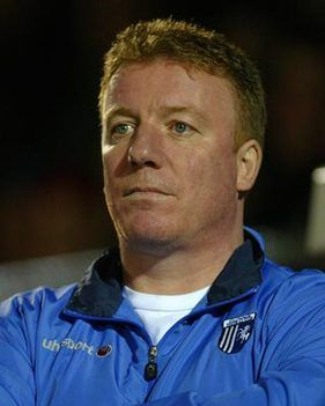 Ronnie Jepson




2006-07 Div 1
Position 16th (out of 24)


Gillingham's Trinidad and Tobago international Brent Sancho had become something of a minor celebrity in the 2006 World Cup finals with some inspired displays especially against England. Sadly his displays for the Gills didn't reach the same high standards and it turned out to be pretty average season. His international team mate Kelvin Jack also signed for the Gills after the World Cup but fans never saw enough of him to make an opinion as he only ever made 5 appearances at Priesfield.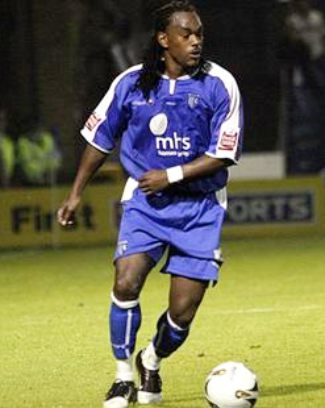 Brent Sancho




2007-08 Div1
Position 22nd (out of 24)


Ronnie Jepson brought in several new players during the summer but after just a few games it was becoming fairly obvious that some of them were just too old. After the 5th defeat in 6 games Jepson was sacked and Iffy Onuora was put in temporary charge. A couple of wins helped lift the gloom but a 5-0 defeat at Swindon meant Iffy's days were numbered too. After a wait of 6 weeks Mark Stimson became the new manager quickly followed by a host of players from a non-league background, Simeon Jackson being signed from Rushden and Diamonds for a fee of £150,000. But they couldn't halt the slide and had to win the last game of the season at Leeds to stand any chance of staying up. Jackson scored early on but 2 second half goals meant the Gills were relegated.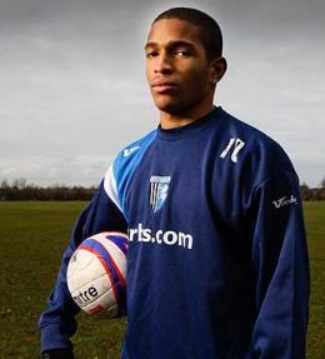 Simeon Jackson




2008-09 Div 2
Position 5th (out of 24)


After losing 7-0 to Shrewsbury in September promotion was the last thing anybody expected. However the Gills soon steadied the ship and by the end of season finished in 5th place earning themselves a place in the play offs. In the semi-final Rochdale were beaten 2-1 at Priesfield after a 0-0 draw at Spotland and Shrewsbury Town of all teams were to be their opponents in the final. And the Gills gained their revenge when a last minute goal from leading scorer Simeon Jackson won the game 1-0 and with it promotion back to Division One at the first attempt. Defender Simon King capped an excellent season by winning the Player of the Year award.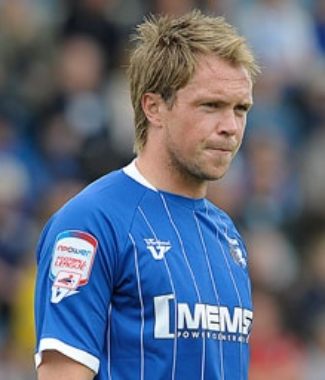 Simon King




2009-10 Div 1
Position 21st (out of 24)


The season got off to the best of starts as old rivals Swindon were thrashed 5-0 on the opening day of the season with Simeon Jackson scoring a hat-trick. However that was about as good as it got as results after that were rather inconsistent. They actually had no trouble winning at home but failed to win a single away game all season. A point from the last game at Wycombe would have been enough to stay up but they lost 3-0 and the Gills suffered relegation for the 2nd time in 3 years. Manager Mark Stimson was sacked the following day after 2 and a half years in charge.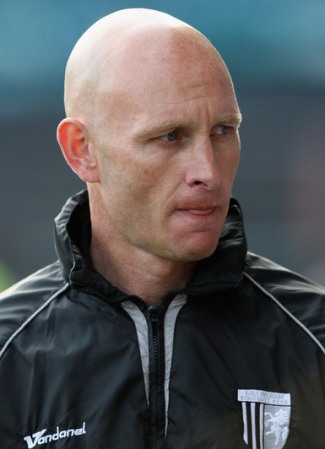 Mark Stimson